PACIFIC WORKPLACES ROSEVILLE
2999 Douglas Blvd., Suite 180
Roseville, CA 95661
(916) 587-9100

(916) 587-9101
ROSEVILLE PRIVATE OFFICE SPACE, MINI-SUITES,
VIRTUAL OFFICE PLANS, AND COWORKING
PRIVATE OFFICE SPACE IN ROSEVILLE, CA
Our Pacific Workplaces (a.k.a. Pac) Roseville location features modern, furnished private office spaces, with all the technology your business needs, under flexible agreements. Amenities include various high-speed fiber internet, meeting room options, live telephone answering in both East and West Coast time zones, business lounge services, and our energetic team members ready to support you. With the ability to expand or contract on-demand, Pacific Workplaces Roseville is the ideal for flexible office space provider for start-ups, solopreneurs, and work from home professionals looking to establish a Roseville branch office.  Request a Quote
ROSEVILLE VIRTUAL OFFICE PLANS & ALL ACCESS PASSES
Get a virtual business address in one of the fastest growing areas in California with one of our Roseville Virtual Office plans. Check into one of our part-time private offices or meeting rooms when you need to meet with colleagues and clients. If you're looking for a solution to support your work-from-home/hybrid routine, try our All Access Pass that allows you to book a vacant private office at any of our locations for only $269/month.  
ROSEVILLE BUSINESS ADDRESS
Work from home with a Roseville Virtual Office Plan with digital mail services.  We receive your mail, notify you of mail received, and can hold for pick-up, forward, scan, or shred according to your instructions.  Many professionals are choosing to work from home at this time, and a Virtual Mail Plan is a great way to manage your business mail effectively while you work from home.  Get a virtual business address with any Virtual Office Plan.
ROSEVILLE MEETING SPACE
Our meeting rooms in Roseville provide relaxed, collaborative space for groups of 2 to 14. For your next client meeting of eight people or less, try our Lunardi Meeting Room, or if you need more room for guests, book our eye-catching Woodbridge Boardroom. Our conference rooms in Roseville have all the features you need including big screen TVs, whiteboards, blazing fast internet, conference phones, business lounge amenities, and your friendly onsite team to ensure all your business needs are supported.
ROSEVILLE COWORKING
Our Roseville coworking space offers open seating and workstations where one can conveniently touchdown with a laptop and be instantly productive. If you prefer to work from home these days, ask about our digital mail services, live answering options, and other productivity tools we offer remote and work from home professionals.
MOBILE PASSES
Our Roseville flex office space offers Pacific Touchdown plans as an add-on for members who want the ability to utilize multiple locations. Pacific Workplaces locations cover the entire San Francisco Bay Area, but also Sacramento, Reno, Phoenix, and Las Vegas. These passes provide regional access to day offices, open coworking spaces, and meeting rooms for our mobile members anywhere we have a Pacific Workplaces location.
OUR ROSEVILLE COWORKING COMMUNITY
Our member community of 'Pacmates' is a unique group of professionals.  They know how to sell, counsel, create, and negotiate, yet they also enjoy potlucks, wine and beer events, and just hanging out with their fellow Pacmates to make busy work days a little more fun. We come together for regular happy hours and events to network, celebrate our accomplishments, and learn from one another.
ROSEVILLE PRIVATE OFFICE SPACE & SUBURBAN COWORKING WITH BIG CITY AMENITIES
Start your business off right by launching your office in the bustling city of Roseville. We are located right off of I-80, 30 minutes from the Sacramento International Airport and a few miles away from the Roseville Amtrak station. Our Roseville shared office space environment features a relaxing tree-lined view, surrounded by restaurants, hotels, and shopping. 
Here's our list of other essentials:
Virtual business address, mail handling, and courier services

Day offices and three different meeting rooms to fit your needs

Business lounge with Starbucks coffee, tea, and more

FedEx and UPS drop boxes on location

Live answering services with unified messaging & Shoretel VoIP phones

1 Gbps fiber optic internet

Networked color printer and copier

Discounted Lexis-Nexis programs for solo attorneys

Optional 24/7 access to the building

On-site café, fitness center, and filtered water dispensers

Close proximity to shopping and dozens of restaurants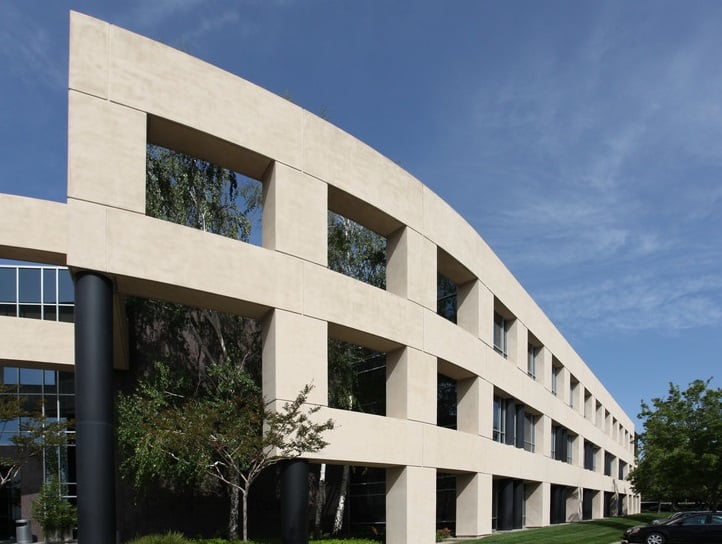 FLOORPLAN
Download Floor Plan (pdf)